A glistening jewel in the crown of the Cyclades Islands, the beauty of Mykonos is known around the globe. This stunning cosmopolitan island is a yachting hotspot in its own right, as it's home to breathtaking beaches, world-class dining and superb nightlife. Topped off with beautiful landscapes and fascinating history, Mykonos has everything one would want to do and see during a yacht charter vacation.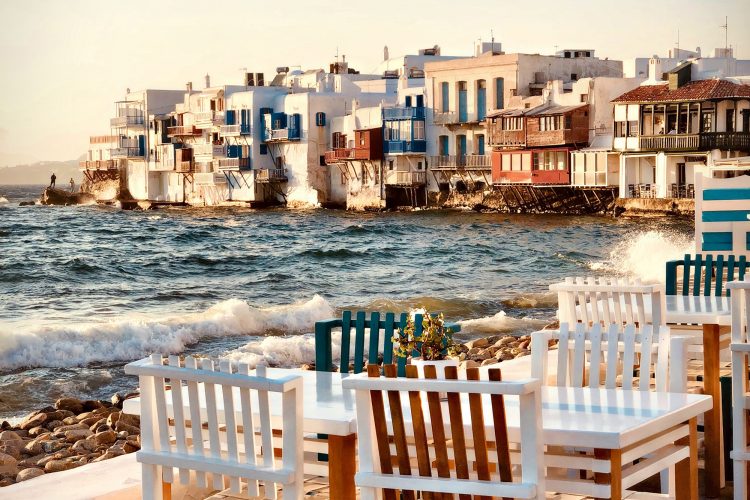 One of the main lures of Mykonos remains its spectacular beaches. Boasting 25 beaches, ranging from small, secluded coves to wide stretches of pristine white sandy strips, you can have your pick during your Mykonos yacht charter. For those who wish to enjoy the azure waters to the maximum and break out all the water toys, cruise over to Platys Gialos and Kalafatis, which are ideal for watersports. Panormos and Agios Sostis beaches are idyllic, quieter beaches, while the pebbled beaches of Myrsine and Foko's coves are great for sunbathing in seclusion. On the southern coast, there is Lia beach for snorkelling and diving fans, while the golden sand beaches of Paradise beach are where all the partygoers for to and remain favourite spots for beach parties.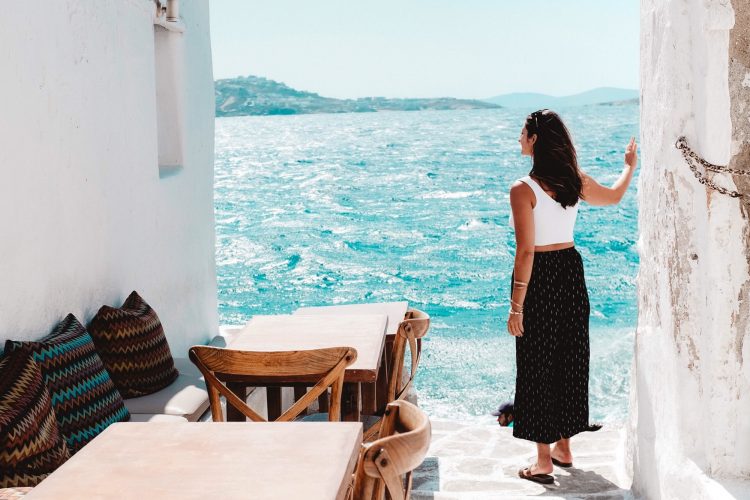 Once you've had your fill of beaches, the main town, Mykonos Town, is also known as Chora and a great place to continue your exploration of the island. A typical Cycladic town built amphitheatrically from the coastline, the labyrinth of winding streets leads from the sea up the mountains. Home to the iconic whitewashed buildings with coloured wooden doors and blue-domed roofs, you may feel like you've stepped into a picturesque postcard when wandering through its narrow pedestrian streets. Chora has countless restaurants, tavernas, cafes and bars to sample, many of which are adorned with bougainvillaea. The ideal place to enjoy some shopping, designer stores like Chanel line Matogliani, while Little Venice is best for jewellery and souvenir hunting. One of the must-see historical locations is the Church of Panagia Paraportiani, which dates back to the late 14th century. Be sure to
visit the iconic windmills of Kato Mili. Located on a hill, this row of Venetian windmills offers magnificent views of the sea and dates back to the 16th century, making them an open-air museum and one of the main local attractions in the town. The former functioning windmills used to grind wheat and cereals for the town but now serve as a well-preserved reminder of Mykonos past. Best seen during sunset, you can enjoy a traditional Greek dinner at one of the restaurants below the windmills afterwards. Once the sun has set, Chora and all its nightclubs truly come to life. Renowned beach clubs like Cavo Paradiso, Super Paradise and Paradise Club attract local and international DJs and go on until the early hours of the morning.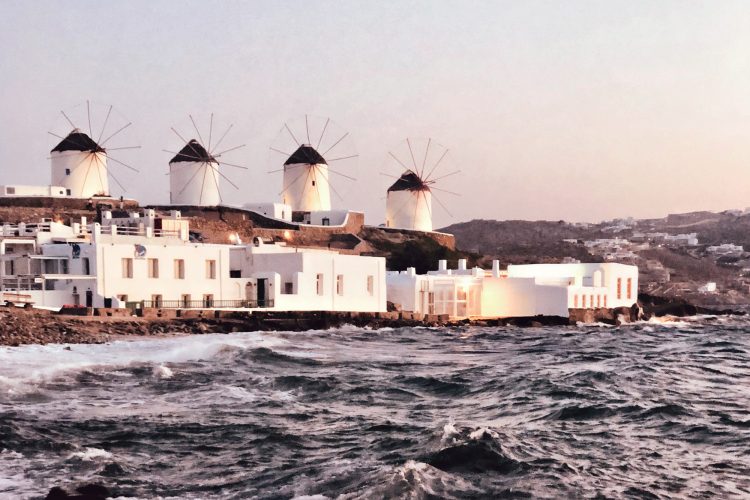 But for those looking for a more calm, sedate nightlife, Chora also has several bars to enjoy a drink or two.
The island's hilly interior is dotted with several small villages for those wanting to see more. Ano Mera, the other settlement similar in size to Mykonos, is known for the beautiful whitewashed Tourliani Monastery, located off the main square.
No matter what you choose to see, taste and experience, anything you do during your Mykonos yacht charter will be out of this world.