Amongst the emerald waters and pastel-hued houses, Italy's peninsula is home to 200 marinas spread over 7,600-kms. Italy's marinas are some of the most desirable in the world, exuding unparalleled glamour and world-class amenities to enjoy on land and from the comfort of your superyacht. Here, we look at some of the best marinas in Italy
for 50-metre superyachts and above, perfect spots to drop anchor and explore the delights of Italy from your superyacht.
The best marinas in Italy
Marina di Portofino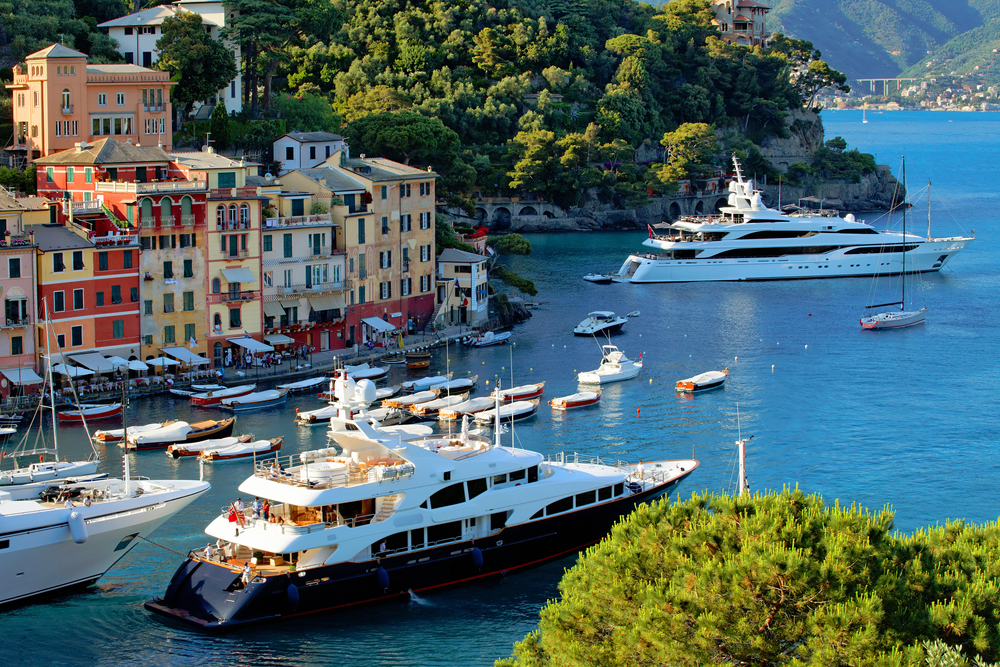 Marina di Portofino is one of the best marinas in Italy. Situated in northern Italy in the province of Genoa and the region of Liguria, the marina boasts an impeccably natural environment filled with forests, beaches and historical monuments. Marina di Portofino is mesmerising, combining old-world glamour and modern luxuries. Colourful quaint buildings and homes are dotted along the lush hillside and cobbled waterfront, while modern superyachts line the harbour creating a unique contrast.
Home to some of the best berths for sale, Italy's marina boasts just 24 berths for yachts and superyachts for up to 70-meters, with the addition of 2 spaces for megayachts in Cannone Bay. Due to its small size, Marina di Portofino is very private, providing exclusive services for its glamorous crowd, including three tender receptions, fuelling stations, a power supply, food and wine services, maintenance and 24-hour surveillance. With designer boutiques and restaurants, this exclusive marina is the embodiment of "La Dolce Vita."
Marina di Capri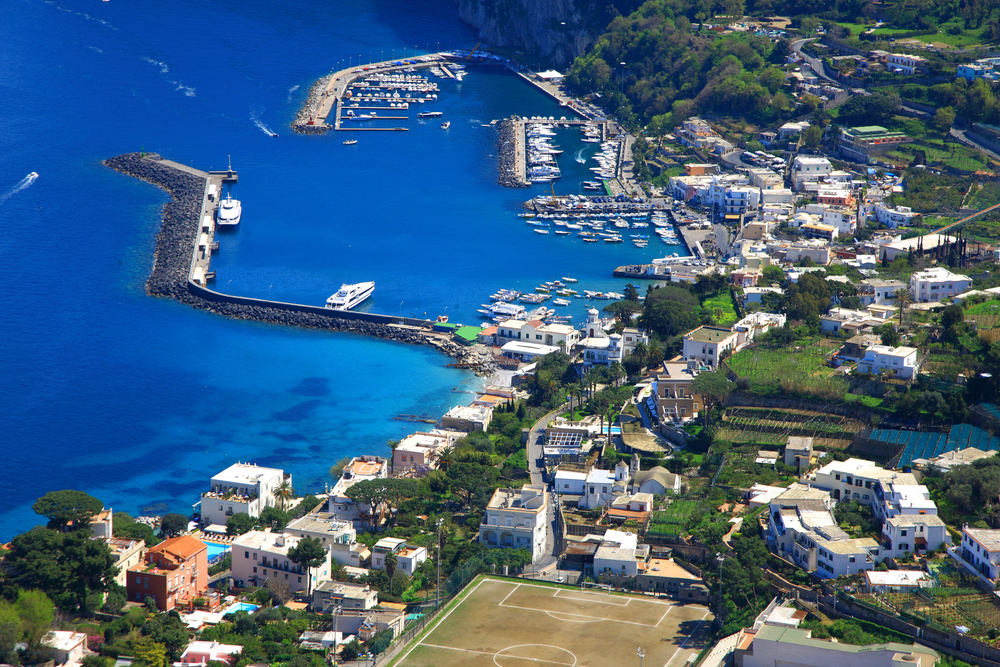 Capri's Marina is reported to be the world's most expensive marina and is one of the best marinas in Italy. Nestled amongst dramatic tree-lined cliffs and protected from the wind, the exclusive marina is an idyllic spot to moor up and spend the afternoon enjoying the dreamy waters from your yacht charter. Every summer, the world's most luxurious superyachts gather here to enjoy Capri's unique charms and exclusive offerings, from luxury boutiques, upscale hotels and award-winning restaurants. The marina is also ideally situated to the islands funicular where visitors can travel up to see the Piazzetta's winding streets adorned with bougainvillaea and cypress trees.
There are more than 300 berths in total, accommodating superyachts of up to 60-metres. Those who dock their yacht at this exclusive marina benefit from free access to exceptional services and amenities, including docking assistance, 24-hour security, wifi and electric cars. Visitors can utilise the marina's fuel, water, electricity, crane service, and diver services for an additional charge.
Marina di Porto Cervo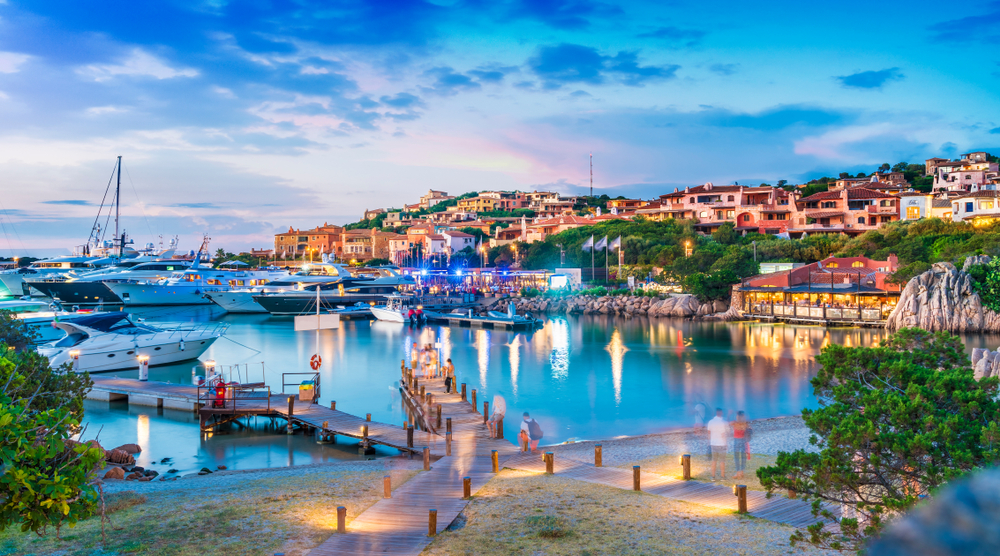 Marina di Porto Cervo is the second most expensive marina in the world. Marina di Porto Cervo is located on the northern tip of Sardinia on the famous Costa Smeralda, offering 60 superyacht berths of up to 100-metres. As one of the best marinas in Italy, visitors are provided with second to none amenities, including security, servicing, maintenance, electricity, water and even a restaurant, bar and supermarket.
This is also one of the best-equipped marinas, offering a myriad of activities for those passionate about yachting, water sports, and leisure activities. Porto Cervo is home to hypnotic golden beaches, transparent waters, dozens of coves and superb dining and party options for an evening spent on dry land. The area is also renowned for hosting several world-class events, including the Deluxe Fair in June and the Maxi Yacht Rolex Cup Regatta in September. As one of the top celebrity hang-outs, make sure to keep an eye out for Rihanna or Kate Moss from your yacht deck.
Marina di Loano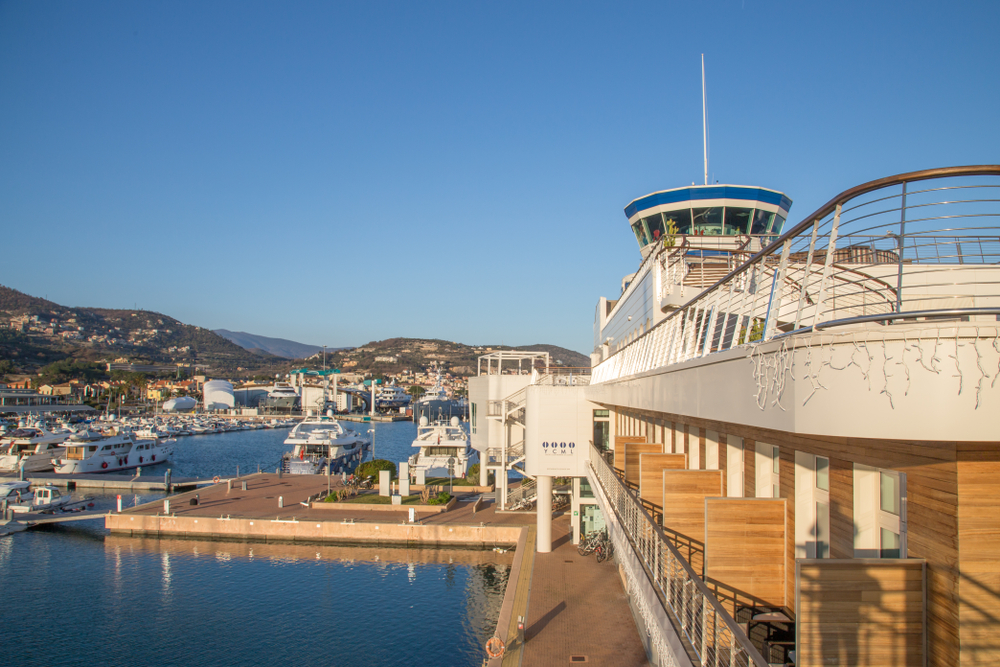 Undeniably one of the most modern marinas in Italy, Marina di Loano is located at the heart of West Liguria. The marina is just moments away from the historical town centre of the beautiful village of Loano and one hour away from the centre of Genoa and Nice. Home to some of the best berths for sale, Italy's ultra-contemporary port fits more than 900 larger vessels up to 77-meters in an easily accessible harbour well-protected by an imposing breakwater. Marina di Loano also offers cutting-edge boat services, allowing all maintenance and repair operations directly within the port.
Marina di Loano is an exclusive destination, with a luxurious yacht Club complete with a large rooftop pool, a gourmet restaurant and a fully-equipped bar. Yacht charter guests can enjoy a glass of Champagne in the pool while watching the sunset over the marina's glamorous superyachts.
Marina di Stabia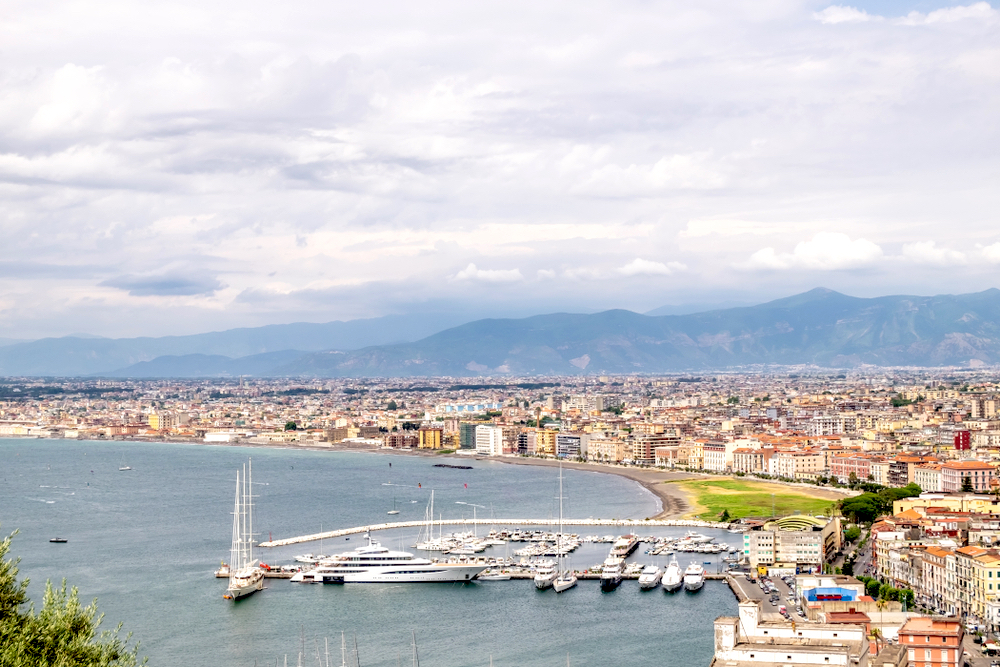 Marina di Stabia is situated in the Italian municipality of Castellammare di Stabia, in the Gulf of Naples. Home to some of the best berths for sale, Marina di Stabia boasts 871 berths with a maximum length of 100-metres for larger vessels. Along with its voluminous size, yacht charters are offered several superb amenities and services from water, electricity, maintenance and a variety of authentic Italian restaurants.
Surrounded by a towering volcano and mountains lined with lush flora and fauna, Marina di Stabia is an exciting destination for both yachting and nature lovers. Yacht charter guests who moor up at this authentic harbour have the privilege of visiting ancient sites of the former Roman city of Stabiae, which was destroyed by an eruption centuries ago. As one of the best marinas in Italy, visitors will also have access to the remains of Roman villas that are almost 2000 years old.
If glamour, natural beauty, food, and stunning architecture are for you, then these top five famous ports are a perfect choice. To discuss reserving a berth in one of Italy's marinas, contact a yacht broker and begin planning your Mediterranean yacht charter adventure.